Consider renting 2 Foster Place Apt B (4 bedrooms) and Apt C (3 bedrooms) together, for a total of 7 bedrooms and 2 baths. Both units need to be available to be able to do this, but it's a great off-campus housing idea for a big group of friends – up to 9 people can live here, but we still only charge rent per bedroom.
Even if you only need one of these 4 or 3-bedroom apartments, each is great on its own: there's central AC, off-campus parking rentals available, you've got laundry in your apartment, as well as a dishwasher. And, of course, the location is awesome.
Our Athens apartments at 2 Foster Place are right across the street from the edge of West Green, so it only takes a few minutes to walk to Baker Center. These apartment rentals are also just down the hill from uptown bars and restaurants. Our rental company pays water, sewer and garbage; tenants pay for electricity. Parking space rentals are available across the street for $204 per semester.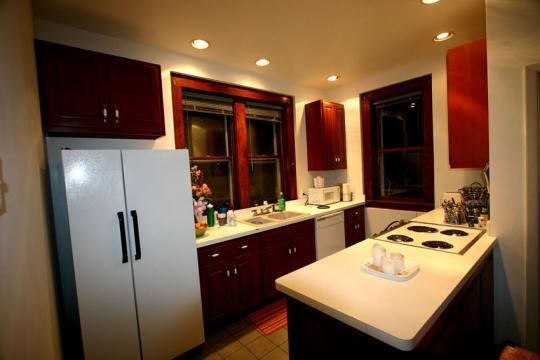 4
1.0
4–5
$566 per bedroom per month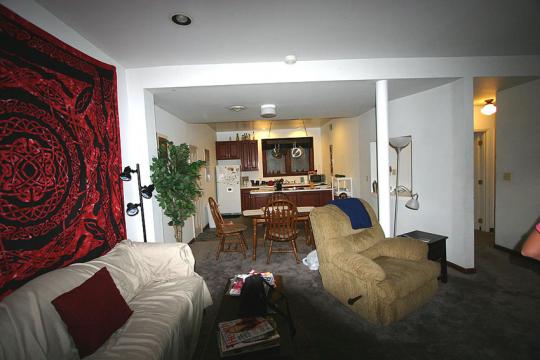 3
1.0
3–4
$566 per bedroom per month
What's the neighborhood like? 
Our rental building at 2 Foster Pl is just off the part of Union that's a main thoroughfare close to campus and uptown. And we do mean close. You can see the campus HRTC building just down the road by the roundabout, Central Classroom Building is just up the hill, and a short walk down Depot Street gets you right to the Life Sciences Building. 
3 words to describe this neighborhood: central, convenient, active 
What's this rental building close to? 
You're both steps from campus and steps from Court Street, with bars and restaurants even closer, including: 
Star of India: family-owned Indian restaurant 
Ciro: Italian restaurant/bar 
Smiling Skull Saloon: bar/music 
Distance to Court Street: .3 mi, 7 min walk 
Distance to campus: .1 mi, 3 min walk
Send e-mail
Post to Facebook