These two apartments are best rented together; they're perfect for a group of friends who want an easy walk home from the bars at night and a short jaunt to campus in the morning. Apt 2 has 4 bedrooms and 1 bath, and Apt 3 has 3 bedrooms and 2 baths for a total of 7 bedrooms and 3 bathrooms. Together, these rental units can house up to 9 people.
These spacious apartments feature huge windows, updated kitchens and a shared front porch. The century-old brick home is tucked just off High Street in a convenient, central neighborhood that melds residential with student rentals. You're close to uptown as well as Union Street, which means short, safe walks to and from, well, anywhere in central Athens and the west side of campus, really.
Both units need to be available to be able to combine the spaces. But each of these rental apartments are great on their own: close to OU, close to uptown, AC, city utilities included in the rent, and even parking rentals available nearby.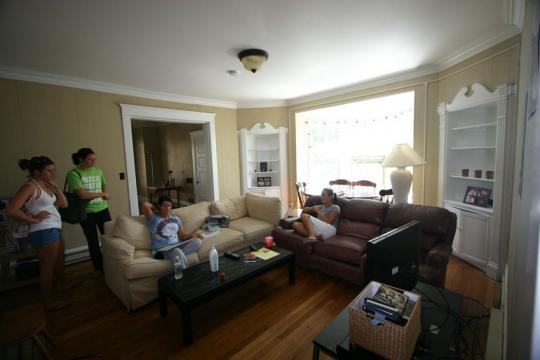 4
1.0
4
$533 per bedroom per month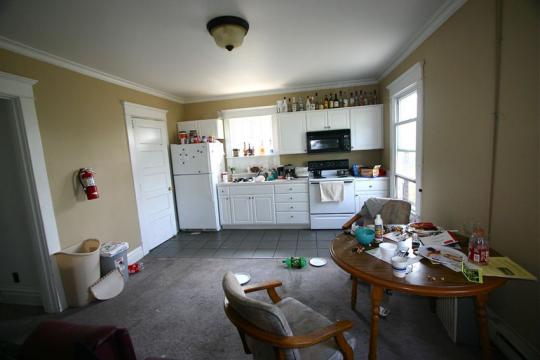 3
2.0
3–4
$533 per bedroom per month
What's the neighborhood like? 
Washington Street is an interesting place. Winding, partially one-way, filled with student rentals in historic homes surrounded by trees. This centrally-located apartment sits just behind Athens Middle School, so you've got a good bit of peace and quiet but still close access to the bars and campus. 
3 words to describe this neighborhood: quiet, central, quaint 
What are these off-campus apartments close to? 
Just up the hill from Union Street and 2 blocks West of Court Street, you're within a block of: 
Union Street Diner: 24/7 restaurant (must have chili fries) 
Ciro: Italian restaurant/bar 
Smiling Skull Saloon: bar/music 
Distance to Court St: .1 mi, 3 min walk 
Distance to campus: .2 mi, 3 min walk
Send e-mail
Post to Facebook